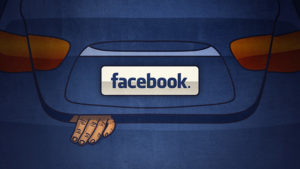 People smugglers are increasingly relying on social media platforms, particularly Facebook, to find their customers.
Europol's European Migrant Smuggling Center (EMSC) last year identified 1,150 suspicious social media accounts – a staggering rise from the 148 accounts it was watching in 2015.
The trend, which is also is reflected in other parts of the world, has elevated social media's role in the smuggling trade to a top priority for European police in 2017.
"There is a huge spectrum of services that are being advertised on social media, from accommodation to transportation, to false IDs, visas, sham marriages, you name it," Europol expert Lara Alegria recently told reporters in Sicily, Italy.