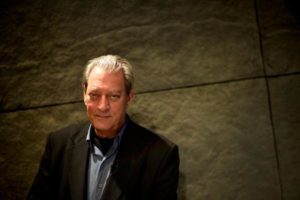 The Pakistani-born Mohsin Hamid's fourth novel, "Exit West," takes the current Middle Eastern migrant crisis and injects a wizardry, an allegorical urgency, that declares this book's intention to be art. In an unnamed city about to be wrecked by war — you will think Mosul or Aleppo — two students, Nadia and Saeed, begin a romance.
The Ministry of Utmost Happiness, Arundhati Roy's first novel in 20 years, failed to make it onto the Man Booker Prize shortlist, even as a tale on the global migration crisis by Pakistani author Mohsin Hamid, alongside American authors Paul Auster, Emily Fridlund and George Saunders, as well as Ali Smith and first-time author Fiona Mozley, made it to the final six.
The six judges, headed by Baroness Lola Young, said the process of whittling down the 13 books that had made the shortlist to the final six had been a very difficult but interesting process.
The 13 authors who made it to the shortlist included many of literature's biggest names alongside newcomers such as Mozley, whose powerful book on a family's struggle to "retain its self sufficiency as the old ways succumb to the bland greed of the new normality", made it a "timeless" and "timely" tale in the view of the judges.
Read the full article here.