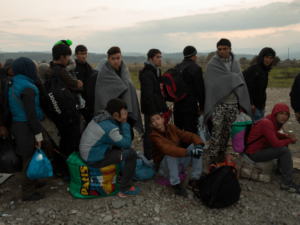 Norway has taken out a front-page advertisement in a major Afghan newspaper warning would-be migrants that potential asylum seekers "will be returned by force", while the Belgian asylum secretary has written directly to migrants asking them not to come.
"Afghans without need for asylum coming the #Arctic_route from #Russia, risk being sent to #Kabul. 500 returned from #Norway 2014/15," a tweet from the immigration directorate read.
While it is yet to be seen whether Norway's newspaper adverts will deter newcomers, it will at least be seen by thousands, quite possibly unlike Belgium's effort this week. Already fending off accusations that the nation has become a haven for Islamist 'sleepers' and now resembles a "failed state", the Belgian government's announcement to migrants may add to their embarrassment.
Read the full article here.