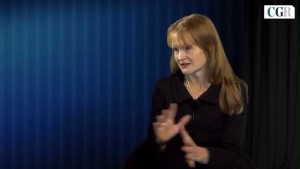 Corporate Governance Report interviews international migration expert Sophie Barrett-Brown on the value of immigrants to UK corporations.
Immigrants to the UK have received a rush of negative press, confounded by low public support. But how valuable are immigrants to UK corporations, and how easy are they to employ? Corporate Governance Report interviews Sophie Barrett-Brown from Laura Devine Solicitors about the laws and regulations in place to govern international migration.
For a full transcript visit: http://www.corporategovernancereport….
For more interviews from European CEO go to http://www.europeanceo.com/videos/